About Dalaman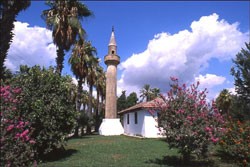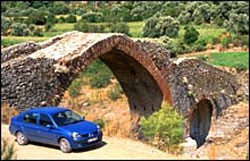 It is always exciting to find new areas in a country that give you the chance to invest in an area that is primed to become one of the most popular areas in a country that already has a high regard amongst holiday makers and investors alike. Everyone wishes they had bought in a place when it had been in its infancy, especially when they see what it becomes and how the price has increased.
Dalaman is one such area in Turkey, although relatively undeveloped in its own right the surrounding area is absolutely stunning with some of the most exclusive resorts, marinas and beaches within easy distance, places such as Gocek, Marmaris, Icmeler, Fethiye and the stunning Dalyan.
Later this year (2014) or early next year (2015) work is due to start on the largest marina in Turkey on the outskirts of Dalaman, this has already brought significant increases to property prices in the area, and this is just on the news that it is starting. A Marina is not that great if you cannot get to it, so combined with the fact you have the ultra modern Dalaman Airport which is now the third busiest in Turkey and you have direct low budget flights (Easy jet, Thomas Cook Jet2 etc) from airports from Aberdeen to Exeter, Belfast to Nottingham and London to Manchester. Basically every airport in the UK and Ireland has easy direct access.
Dalaman town itself has many shops, restaurants, bars and tea gardens and is growing quickly due to the investment in the area. Dalaman has its own huge natural beach, although not overly commercial yet it is still beautiful and hosts lots of wildlife, all the restaurants in Dalaman will collect you and your family from your property, take you to dine and drink and then take you home again at no extra charge, just pick up the phone and call them.
What You Need to Know about Dalaman
In January 2005 the government designated Dalaman to be a cultural and tourism development centre. This means government funded investment in the area to develop four golf courses, a yacht marina off the Dalaman coast and increased hotel bed capacity. The region is also a centre of thermal and eco tourism.
2 newly completed tunnels between Gocek and Dalaman shortens the distance to Dalaman from other resorts.
There are excellent sandy beaches, the protected Iztuzu and Sarigerme beach as well as the underdeveloped Dalaman beach where a yacht marina is planned to be built with construction starting this year 2014/15.
Dalyan is only 20 minutes from Dalaman and it is classified as a conservation area because of its natural beauty and ancient ruins.
There are number of historical sights and places of interest around Dalaman such as the ancient city of Kaunos a few kilometres away, Lycean rock tombs and many natural thermal Springs in the area.
Sporting facilities include trekking, mountaineering and jeep safaris in the nearby Golgeli Mountains, white water rafting, skiing in Sandras and Ski resort, and water sports.
Search