About Sarigerme
Sarigerme is a beautiful traditional Turkish village set in a cove amongst pine cladded hills and a magnificent mountainous backdrop,and just 15km from Dalaman airport making it an ideal place for tourism and development.
Sarigerme has been a tourist resort for many years but only in the last eight years has become an area for British tourists to visit as in 2005 First choice holidays teamed up with the management company Iberostar to open the two huge hotel complexes known as the Pegasus palace and tropical holiday village,this huge hotel complex has a capacity of over 3,000 beds in the hotel bringing in millions of pounds of investment into the area.
Sarigerme is part of the Dalaman project and will see huge change over the next 5 years which started with the opening of the Grand Hilton Hotel and planned golf course and Pegasus hotels in 2005,2006 saw the opening of the two Thomson hotels in Sarigerme the Magic Life Sarigerme Imperial and Iberotel Sarigerme with a capacity of over 2,000 beds.The Alinn hotel also opened in 2006 which is smaller 4 star hotel mainly for couples which has a capacity of 210 beds.
Sarigerme has a spectacular sandy beach which lies along a sheltered bay of clear,warm waters and against a light woodland,the beach is just a short stroll from the picturesque shops,restaurants and traditional lokantas and bars.
Sarigerme is 15km from Dalaman and 10km from ortaca the government has set aside all the land between Sarigerme and Dalaman and Sarigerme and Ortaca for Tourism with planning permission already in place for such projects to commence.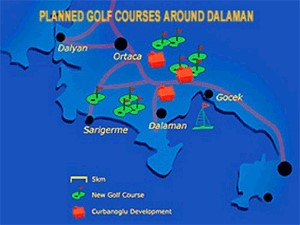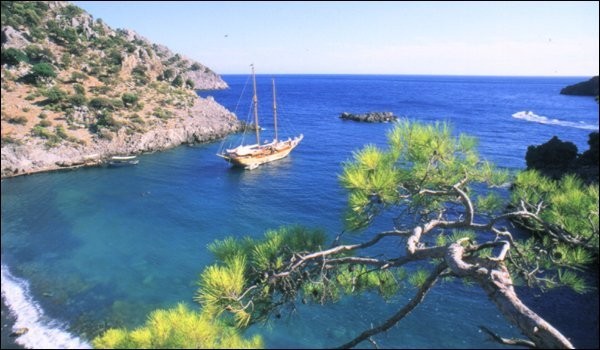 Search